SPOT has a diverse team of psychologists and counsellors to help individuals, couples, parents and families.  We approach every therapy session and assessment with each clients' strengths and needs in mind. We strive to make a positive difference in families and individual's lives, and to help them overcome roadblocks and challenges that have surfaced. We take a solutions oriented approach and seek to help clients achieve tangible goals and positive life changes.
Our team is handpicked for your personal needs and situation. Should you have any inquiries about a specific approach or therapist, please feel free to call our front desk to discuss options. In order to serve the families of Hong Kong, our team speaks English, Mandarin and Cantonese and is made up of Native Hong Kongers and expatriates.
For children and toddlers, we believe that parents are the experts when it comes to their child. Our role is to support them and work as a team with caregivers, teachers, and parents in order to understand and bring out the best in each individual.
For adolescents, we aim to empower young adults and appreciate their journey into autonomy and self-acceptance. We help them find appropriate coping skills, learn how to express their ideas and feelings in productive ways, and gain a sense of who they are and what they have to offer the world.
For individual and couples therapy, we aim to guide you to achieving your goals by understanding your history as well as past patterns and thoughts that have impeded your success. We then provide scaffolding and a plan to help you move forward in life successful and fulfilled.
Clinical and Educational Psychologists (a Doctor of psychology: PsyD or a PhD) typically have 5-10 years more training and specialize in more severe psychiatric/behavioural disorders than a Counsellor (a Master's in counselling: MSc, MA, MS). Depending on the symptoms and circumstance, one may be better fit than the other. SPOT can help individuals decide what is the best approach.
Abuse (emotional, verbal, physical and sexual)
Academic and Motivational Coaching
Addiction (substance, gaming, etc.)
Adjustment Disorder
Adoption
Aggression and Oppositionality
Anxiety Disorder
Behavioural Concerns
Body Image and Eating Concerns
Depression, Bipolar Disorder, Dysthymia
Disassociation and Apathy
Grief
Learning and Motivation
LGBTQIA+
Marriage and Divorce
Obsessive Compulsive Disorder (OCD)
Parenting Support
Personality Disorders
Phobias
Schizophrenia and Psychosis
Selective Mutism
School Issues (such as Bullying, Performance Anxiety, Procrastination, Learning Disorder, and Perfectionism)
Sleeping Concerns
Somatization
Stress and Work-life Balance
Tantrums and Dysregulation
Trauma and Attachment Disorders
Tourette's Syndrome and Tic Disorders
Toileting Issues
"I want to share my joy and let other moms know that there is help out there. I felt so empowered and encouraged yesterday.
Thank you so much Amanda. "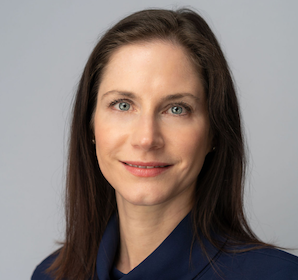 Director of Psychological Services and Clinical Psychologist
Psy.D. (USA), M.Sc. (UK), B.A. (USA), B.F.A. (USA), American Psychological Association Member, Hong Kong Psychological Society Registered Psychologist